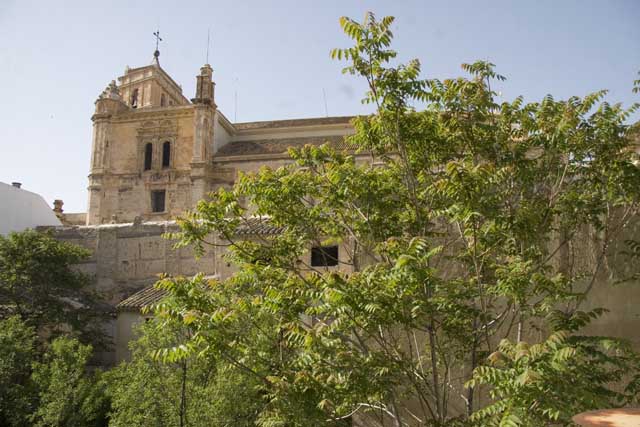 Huéscar is one of the biggest and most important towns in the High Plateau of Granada (Altiplano de Granada) together with Baza. It has many important places to see and visit, as for example its main church, La Colegiata de St. María, which is considered to be one of the seven wonders in the Province of Granada. But, there are more places to visit in Huéscar. One of its most visited places during the summer is Fuencaliente, which is a natural spring pond surrounded by trees and fields, so it is a very good place to sunbathe and relax. It has also got fish in it, but you don´t have to worry because they don´t bite.
It is also important to have a walk in its main park, called Parque Rodríguez Penalva, because it is a very big park, full of trees that provide a good shadow on sunny days, fountains and paths to walk, rest and relax. Moreover, you can visit the centre of town, where you can walk along the narrow streets that lead you to one of the ancient walls that where one of the entrances to the town. You can also see there one of the monuments of the town which has just been restored: La Torre del Homenaje, which is one of the remains of the ancient walls of the city and it is next to the ancient entrance to the city too. This tower was made of big stones and it contains headstones from the Roman times.
I highly recommend you a visit to Huéscar. You won´t be disappointed.