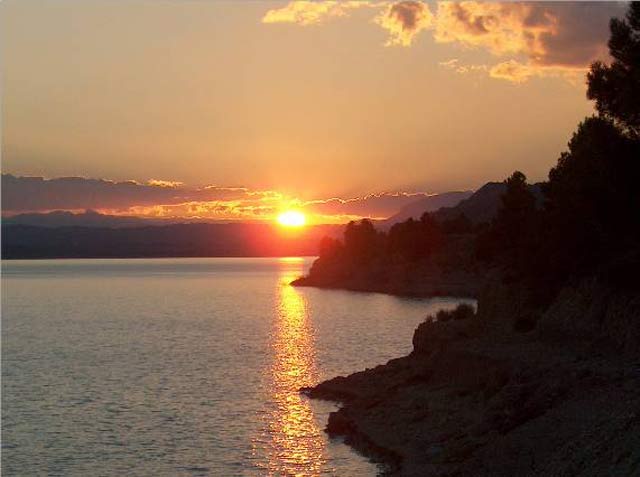 Cuevas del Campo is an ideal place where to enjoy a peaceful atmosphere and a spectacular landscape full of contrasts: dry fields, pine woods, water... It is located by the Negratín Dam and it is the entrance to the Natural Park of Cazorla in its south area. It is also very near the Natural Park of Sierra de Baza. It is a town which offers the visitor a beautiful landscape, old traditions and festivities full of interest.
The light, the colour and the contrast of landscapes in a ground full of paths give the visitor the opportunity of walking, riding a bike or driving in an incredible setting. In addition to the spectacular atmosphere, the tourist can also enjoy summer sports in the Negratín Dam, as there is a firm called Altiaventura specialized in adventure sports, which is a reference firm in the region and it is also an example for towns as Baza and Huéscar. In the summer, you can enjory 2 artificial beaches in the Negratin Dam, one of which is nudist. This is something new in The High Plateau, as the nudist beach was opened some summers ago.
In Cuevas del Campo you can also find rural cottages and caves, such as Cuevas del Sur or Cuevas San Isidro Labrador. You should try not to lose the visit to such a spectacular area, especially in the summer if you want to enjoy a bath.