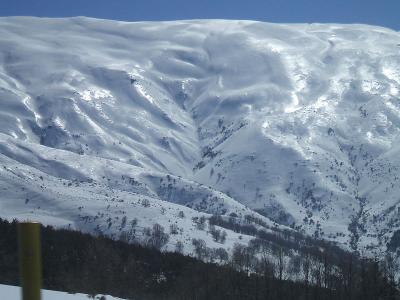 Sierra Nevada is full of snow, so if you like skiing you should come and try one of the ski runs over here... you can reach Sierra Nevada taking a bus from Granada, or you can come by car.
And if you are near Granada city... don´t miss a visit to La Alhambra, Carlos V Palace, La Cartuja and the Cathedral, and try a tea in the popular "teterias" located in the centre of the city, near the Albaicin and Sacromonte neighbourhoods, where you can have a herbal tea, a tea, a coffee and you can try some of the typical pastries in Granada... or you can try the typical "tapas", just asking for a drink you will be served a small meal, which can be hot or cold: some cheese, jam, hot fish, a small sandwich, salad... it depends on the place. Every "bar" has it typical dishes.
You will be delighted in Granada, as it is a city full of students and young people where to enjoy gastronomy, culture and sport.