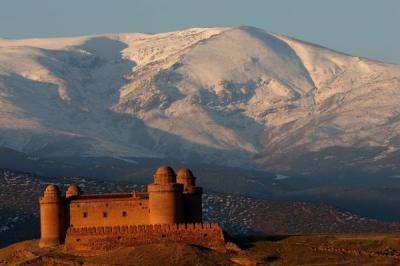 Not too far away from Granada, in Guadix area, there is a castle, which can be seen from the distance, called La Calahorra Castle. It was built around 1509-1512 by El Zenete Marquis ant it is considered the first Renaissance Spanish fortress.
However, and although it does not seem a medieval castle, it is silhouetted against Sierra Nevada Mountains with red walls as those you will be able to see in one of the most important monuments of the whole Province of Granada: La Alhambra.
Both monuments are worth a visit.